Travel Egypt Now
Private Tailor Made Luxury Tour Experiences
Egypt is known for being one of the busiest cities in the world. While that may be exciting to some, there are others that seek for a more tranquil vacation experience. Traveling not only helps to widen knowledge, it is useful to entertain the travelers as well, and keep their minds off of things. Places like: Hurghada, Siwa Oasis, White Dessert or Sharm El Sheikh are a perfect location to disconnect from the world and take time to enjoy the natural beauty around you.
Traveling to a big city for the first time or alone can be nerve wrecking. Visiting a big city like Cairo can be overwhelming. You may think: Where do I stay? How will I navigate throughout this large city? All of these thoughts are taken care of before you arrive at your destination. Leave all your worries up to us!
Relaxing Accommodation & Travel
Don't worry about not booking the right hotel. We only book the best hotels. To give you the best relaxing accommodation possible. We are known for booking the best 5 star hotels at an affordable price.

Experience Private Luxury & Style
At your request, you can experience exclusive luxury VIP experiences in cities like Cairo, Luxor, Aswan and many more! Egypt is known for their amazing hospitality. Leave it to us, and we will make sure to make you feel like royalty! With things like: exceptional places, unbelievable experiences and behind-the-scenes tours that no other company can offer.
Schedule An Appointment To Get Started
A Travel Egypt Now Team Member Will Contact You At The Scheduled Date & Time
What's Included On Every Tour
All transfers by a private air-conditioned vehicle.
Private Egyptologist guide in your own language.
Mineral water on board the vehicle during the tour.
Lunch during your day trip at local restaurant.
Entrance fees for all Sightseeing mentioned.
All service charges and taxes.
What's Not Included With Booking
Any extras not mentioned in the itinerary.
Entry visa to Egypt.
Tipping.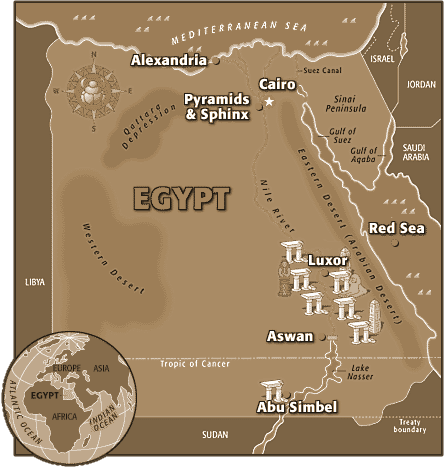 SOLO

GROUP

PRIVATE

TAILOR MADE
Destinations To Discover And Experience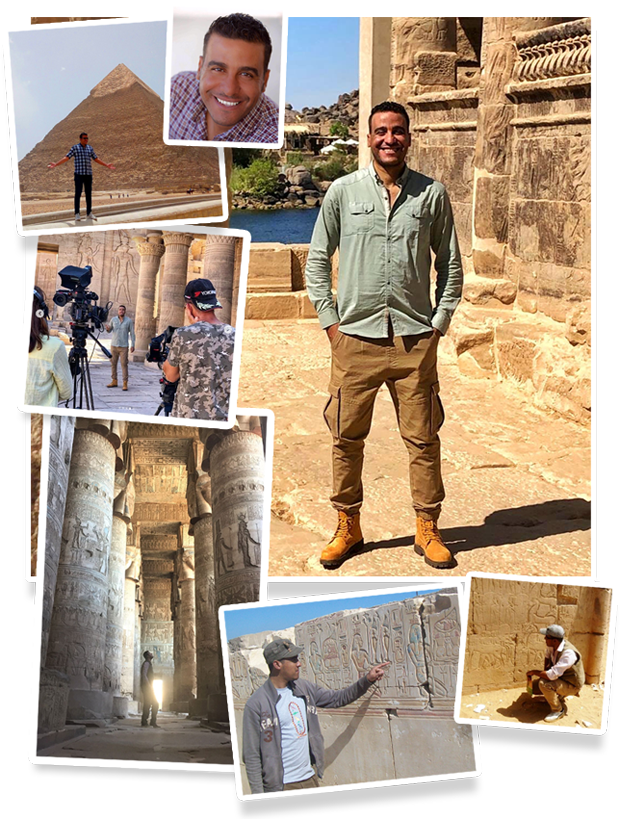 Meet Your Tour Guide to Egypt,
Dr.
Abdelrahman Amin, Egyptologist
and Tourist Guide
Education:
My Education specialty in Ancient Egyptian language (Hieroglyphic) and ancient Egyptian religion.
Master Degree from Benha University, Faculty of Arts, Department of Archeology.
PhD candidate, Minia University, Faculty of Arts, Department of Archeology.
Work Experience:
Co-Founder of the sky over Dendera Project.
Co-Founder and Owner at Pesh Tours Egypt.
Certified Tour Guide from the Egyptian Ministry of Tourism and Antiquities, 2012.
Lecturer | Aug 2013 – present, the Egyptian tourist Guidance syndicate in Luxor.
Lecturer | Jan 2015 – Jan 2016, the Scientific Research Department at Karnak complex.
Team Member| Jan 2015–Dec 2020, the Ambassadors Fund for Cultural Preservation (AFCP) 2015, grant to the Ministry of Antiquities for the Conservation Seti I Temple in Abydos Project.
Publications:
Abydos Where It All Began: A Guide to Seti I and Ramesses II Temples, 2018.
Dendera: Land of the Goddess Hathor, 2019.
Osireion of Abydos: the most mysterious building in Ancient Egypt (In preparation).
The Sky Over Dendera: A Study of the Astronomical Scenes in the Temple of Hathor(In preparation).
What People Are Saying About Travel Egypt Now
⭐️⭐️⭐️⭐️⭐️
"The Best Tour Guide In Egypt."
– Graham Hancock, International Bestselling Author of Fingerprints of the Gods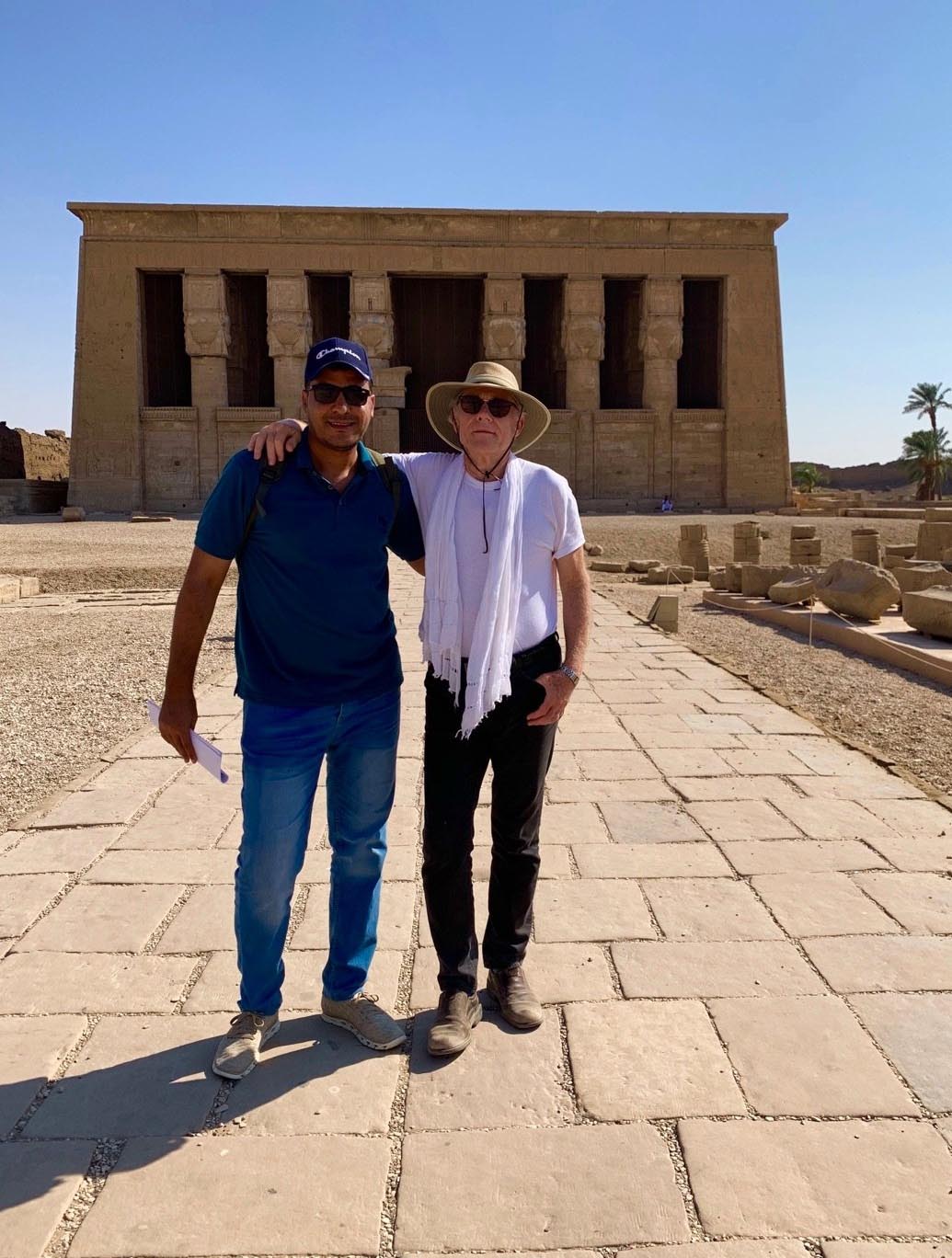 "Recommending the services of Abdelrahman Amin, the best tour guide in Egypt. He's with me at the Temple of Hathor at Dendera in the photograph on the left. Abdelrahman is also the author of the only good guidebook to Dendera – Dendera: Land of the Goddess. He has an MA in Archaeology and History and reads the ancient Egyptian hieroglyphs fluently. He's also a super nice, reliable guy."
– Graham Hancock, International Bestselling Author of Fingerprints of the Gods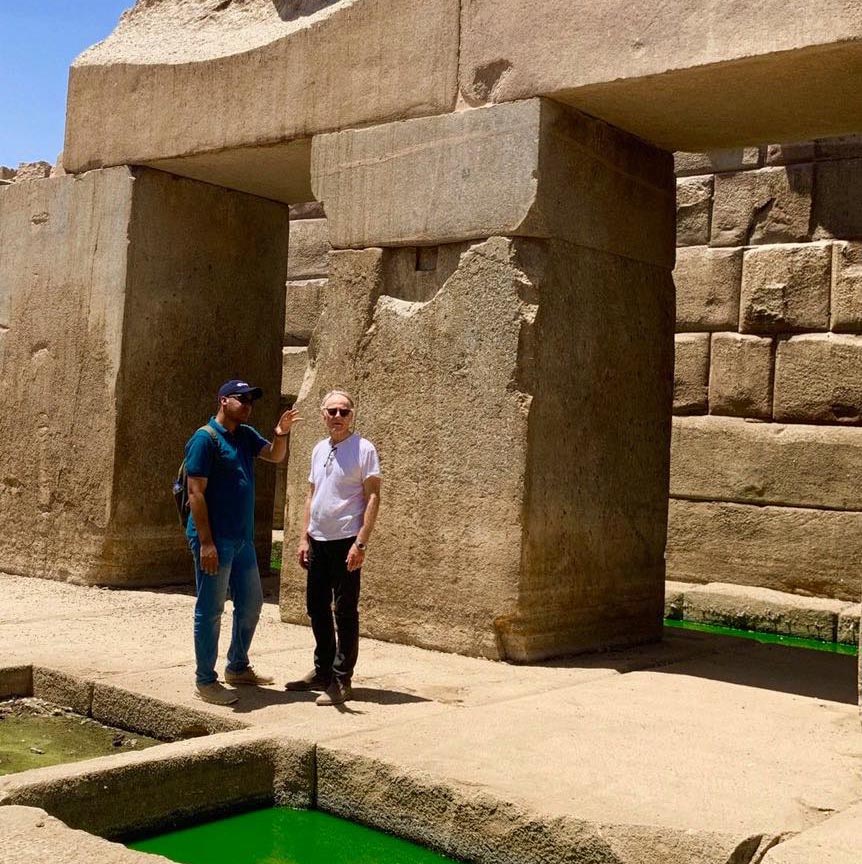 "Deeply Fascinating and Memorable"
⭐️⭐️⭐️⭐️⭐️
"I'm very grateful for my guide Abdelrahman at these incredible sites." Abdelrahman is a fantastic guide and true scholar of ancient Egypt. His ability to read ancient hieroglyphics is incredible, and made my tour deeply fascinating and memorable. I feel very privileged to have had a private tour. I highly recommend him for any tour in Egypt!" – Vernon S. of Los Angeles, United States

"The Transportation Was Very Comfortable"
⭐️⭐️⭐️⭐️⭐️
"We are so happy with this tour and the fact that Abdel was our guide! He was explaining everything in detail and provided answers to all our questions (which were a lot!). The transportation was also very comfortable, we enjoyed the fact that the driver was playing some French music (which we happen to like). Excellent value for money, don't hesitate to book!" – Darina M. of Sofia, Bulgaria

"An Unforgettable Experience"
⭐️⭐️⭐️⭐️⭐️
"Abdel not only replied to our enquiries quickly and efficiently but also turned out to be an excellent guide… Visiting Egypt with such an expert made this trip a quite unique experience and his very warm and friendly personality contributed even more in making it an unforgettable experience." – Valentina aka Miss Lufty, Owner at ManyHappyTravels.com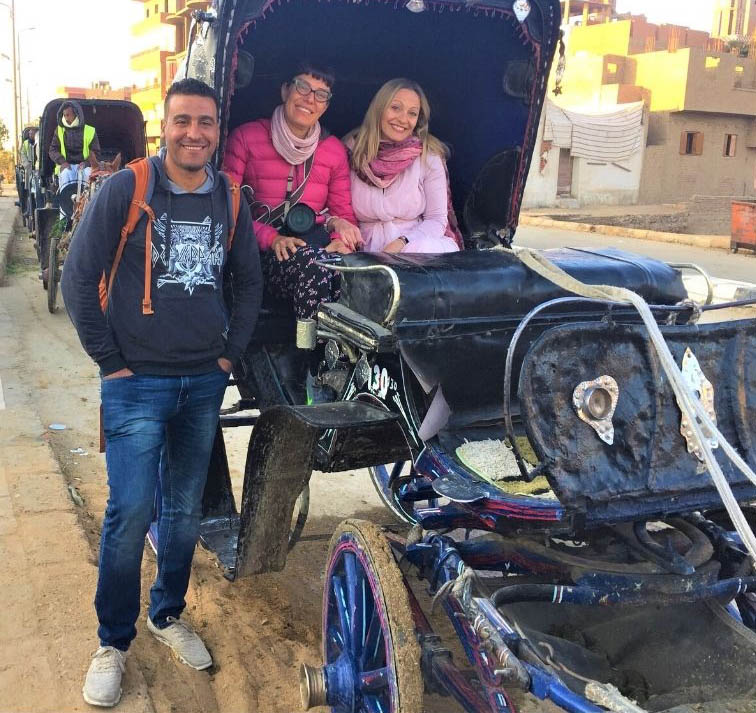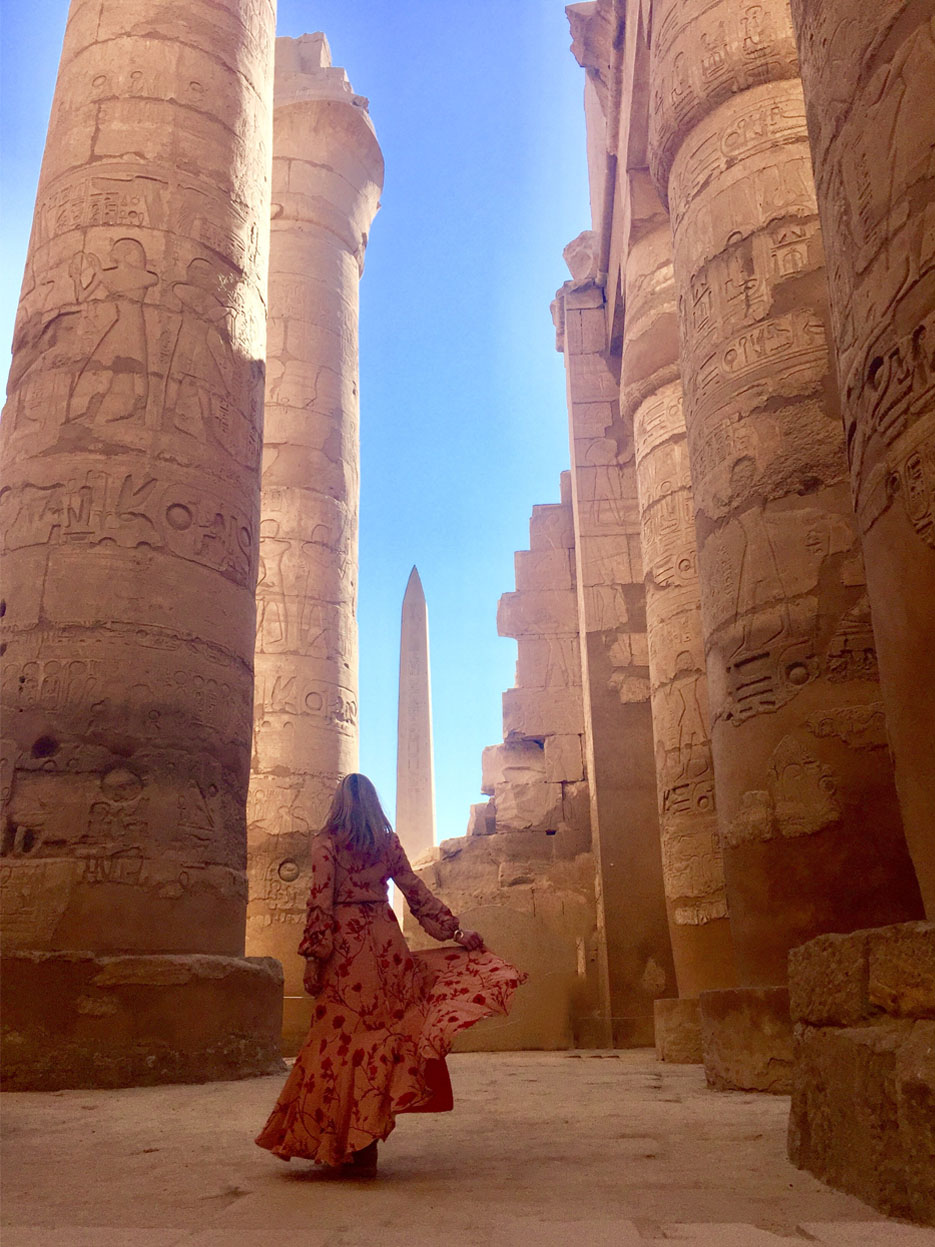 Travel Egypt Now Photo Gallery